What a night! Now we have a second to breathe, here's a debrief of what happened at Jamaica Inn on the 31st January 2019. Early evening with the snow falling thick and fast we saw the few rooms we had available quickly booked up. Hearing news of the roads shutting down we set up 15 spare mattresses in our Pedlars restaurant and posted across our social media that anyone stranded on the A30 was welcome to warm up, get food and stay the night if they needed. Little did we know at that stage that 15 mattresses were going to be nowhere near enough!
Within the first 15 minutes the post had been shared 400 times and had 200 comments from people asking for shelter or sending well wishes to those stranded. We set to work replying and sent parties down to the A30 to help everyone up the hill and into the Inn. As the bar quickly filled up there was a strong sense of community - strangers playing board games together in front of the fire, eating, chatting and making the best of the situation.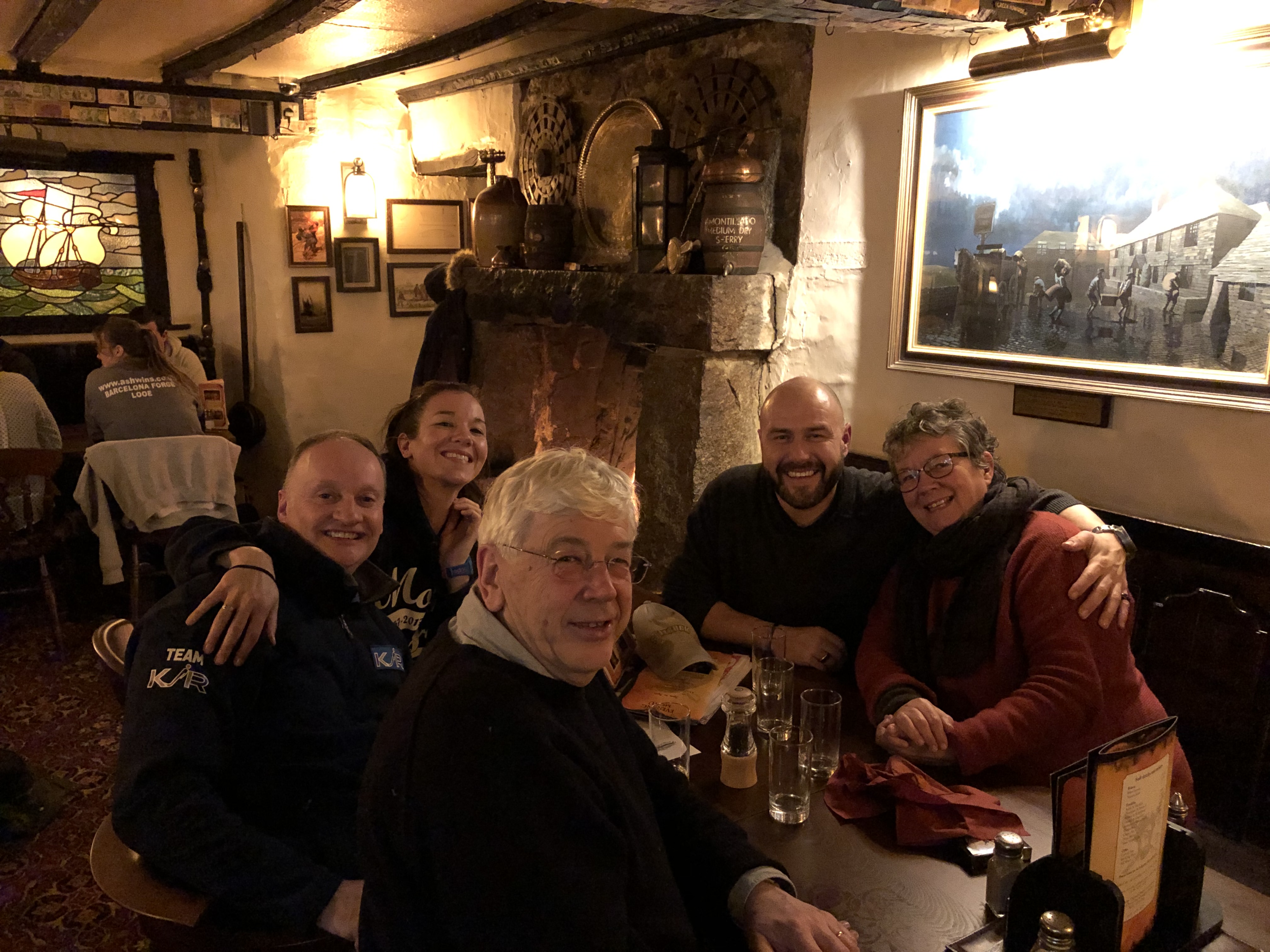 We received a message that an 8 month old baby was stranded with their parents so quickly headed to the A30 with blankets and brought them back to the Inn for shelter.
It was around midnight and we were quickly running out of matresses. We had well over 100 people settled including four children under two and four dogs!
We set up our last 5 matresses in the Residents' Lounge.
The kitchen was kept open, with our two champion chefs Ashley & Jayne cooking up meals for the new arrivals. The phone was still ringing and we worked through the now thousands of comments across Facebook and Twitter, calling people back to confirm if Jamaica Inn was their best option or if there was a closer refuge. As people kept arriving we gave out duvets, blankets and pillows. The kitchen ran out of main meals at 3.30am and switched to sandwiches for the new arrivals. Our last guest arrived around 5am and the farthest we heard someone had trekked was 8 miles from their car to Jamaica Inn! Breakfast started about 6.30am with some staff now hitting a 21 hour shift. As word came through the the roads were passable again, we began shuttling people down to the A30 to help them search for, then defrost, their cars. As our guests left to continue their journeys, they were replaced by media crews from the BBC and ITV to Sky News - and, it seemed, everyone in between! The phone was still ringing off the hook and our Facebook post had now been seen by over 1 million people.

A huge Thank You to our amazing staff who worked through the night (and many well into the morning) under exceptional circumstances to look after our 140 or so unexpected extra guests:
Sammy

Katie
Charlotte
Ashley
Jayne
April
Tina
David
Julie
Rob

If you have a second to leave us a Trip Advisor review we'd really appreciate it: click here